The Matrix Coaching and Support staff are an outgoing group of individuals committed to making your athlete's Matrix experience a positive one! Our coaches come from many walks of life and have diverse backgrounds that allow them to excel at teaching all levels and different genres of trampoline, tumbling, and cheerleading. Meet your Matrix coaches and staff below!
Riley Bell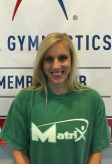 ---
Tiffany Bell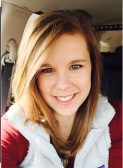 - competed through Level 10 artistic gymnastics at Calvin Twisters
- Qualified for Regionals at Level 8 and Level 9



---
Tim Bergstresser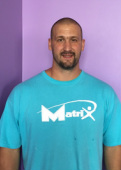 2000-2003 -Pitching and Hitting Instructor at Diamond Play Baseball Training. Have been doing private lessons ever since. (15 yrs)
-Coached 8U, 10U and 12U softball, baseball,and soccer in Morgan County Rec League for 6 years
-Currently Officiating all levels of Recreational soccer for Morgan County Rec League
-Over 13 years of Outside Sales and Management experience
-2003-2007 Heritage Bible College, BA Bible Studies with an emphasis in Youth Counseling
---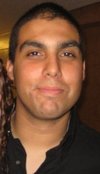 - UAH Cheerleader
- Active Duty, Army
- East Coast Karate Director and Lead instructor



---
Misty Capps, PASE Program Director and Personnel Manager
mistyc@thematrixgym.com

-Mars Hill College, NC. Bachelor's, Physical Education, concentration in Sports Management
-Mars Hill College, NC. Women's Basketball Scholarship
-2011, West Virginia University, Master's in Physical Education



---
Toni Craft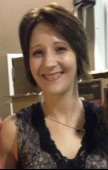 - Finished athletic career as a Level 10 Artistic gymnast
- over 15 years experience in various forms of dance
- over 8 years coaching experience in T&T, Artistic gymnastics, & Rock Climbing
- 1999-present Competitive Rock Climber: finished 1st Regionally and finished three times in the top 6 Nationally


---
Gayli Craver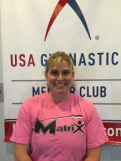 -1984-1989 Advanced Optionals competitive gymnast
Coached women's competitive and recreational gymnastics (Class 3-4)
-1989-1990 Coached women's competitive gymnastics (Levels 4-8) in South Carolina
-1990-1999 Coached women's competitive and recreational gymnastics (Levels 3-10) in Florida
Director of the recreational and women's competitive team (Levels 3-6) in FL
Women's Level 10 gymnastics judge for Junior Olympic (JO) Program
-1999-Present Work with gymnasts throughout AL and TN (judging/coaching)
Women's National gymnastics judge for NCAA and JO Program
AL National Association of Women's Gymnastics Judges (NAWGJ) Board Member
-USAG Professional Member
-USAG Certified Judge

---
Clare Johnson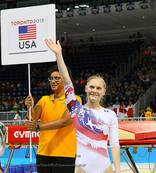 2015 Athlete Results
2015- USAG National Championships, National Champion, Trampoline, Senior Elite
2015- USAG National Championships, Silver Medal, Synchro Trampoline
2015- Selected for Senior National Trampoline Team
2015- Pan American Games, 4th Place, Individual Trampoline
2015- Elite Challenge, Gold Medal, Synchronized Trampoline and Silver Medal, Senior Elite Trampoline
2015- Trampoline World Cup – Saint Petersburg, Russia; Bronze Medal, Synchronized Trampoline

---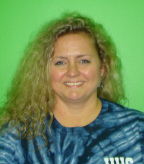 -Over 25 years of teaching experience in the Huntsville City Schools
-Alabama A&M, Masters Degree, Secondary Education
-High School Cheerleading Sponsor, 1994-2010
-Coached numerous State Championship squads
-Graduated many seniors who then cheered in Division I schools including Alabama, Auburn, and The University of North Carolina


---
Hunter Jones

---
Caroline Judge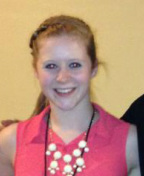 Caroline has been with the Matrix Trampoline and Tumbling as an athlete since the first year the Matrix had a competitive team in 2009. Through her determination and passion for the sport, in 2013 had her best competitive result at the National Trampoline and Tumbling Championships in Kansas City, MO. Caroline won the silver medal in Individual Trampoline and 4th place in Double Mini Trampoline as a Level 10 athlete. Caroline has been a mentor coach for the past year and now we are very proud to have her interning with our coaching staff. She will bring a new youthful vision and expertise to our program!

---
-2008-2011,

Universidade Lusófona de Humanidades e Tecnologia, Lisbon Portugal, BS Aeronatutical Sciences-2012- Portuguese Institute of Sports, Trampoline Gymnastics Coach, Level 2

-2010-2013, Gymnoamina, Mem Martins, Portugal, Head Trampoline Coach

-2013-2017, Selected to represent T&T athletes in the FIG.

Read the article hereMost Important Results:As a Coach:

• 2012, Team European Youth Champion – Male Double Mini-Trampoline

• 2012, European Youth Individual Finalist – Male Double Mini-Trampoline

• 2011, World Age Group Competition Finalist – 15/16 Male Double Mini-Trampoline

• 2011, World Age Group Competition Finalist – 17/18 Female Double Mini-Trampoline

As a Gymnast:

•

2012, London Olympic Reserve

• 2011, World Cup Series Winner – 1st Place Synchronized Trampoline (With Diogo Ganchinho)

• 2011, World Cup Ranking Podium – 3rd Place

• 2008, Beijing Olympic Reserve
• 2004, Athens Olympic Finalist – 6th Place

• 2003, World Championships Finalist – 7th Place

---

Athens 2004 Olympic Finals

London Olympic Trials
Melea Mullican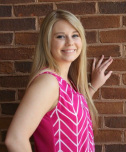 ---
Hunter Nickoles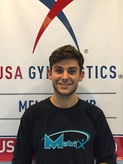 ---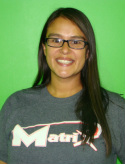 -1986-1990, Competitive T&T Athlete, Snyder Springers, Synder, TX
-1994, NCA All American Cheerleader
-1995-2004, T&T Team & Recreational Coach at Synder Springs T&T and Lubbock Fine Arts T&T
-2001, BA English, Texas Tech University
-2004-2007, Artistic Gymnastics Coach, FLIPS USA
-2005-2010, Assistant Team Coach, Legacy T&T, Reno, NV
-2007-2010, Artistic Team Coach, Levels 3&4 and Special Needs Director, High Sierra Gymnastics, Reno, NV
-1995-2012, USAG Professional Member, USAG Safety Certified, USAG Certified T&T Judge, USAG Level 1 Certified
---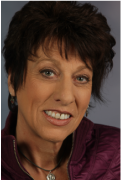 -1972, 6th place, World Trampoline Championships
-1975, 1976, 1977, Most Valuable Gymnast at George Williams College
-1979, Rhythmic Group Hoop Champion
- 1983, Wisconsin State Power Lifting Champion
-1991, USAG Junior Olympic Developmental Coach of the Year
-1997 & 1999, USAG Trampoline Coach of the Year
-1998, USAG Tumbling Coach of the Year
-1993-present, USAG National T&T Mens' Coaching Staff
-1993-present, USAG National Mens' Diving Coaching Staff
-2001-2004, USAG National T&T Team Coordinator
-Currently on the USAG National Jump Start Coaching Staff
-Currently on the USAG National Junior Coaching Staff for Men's Gymnastics
-Holds a Level 5 USAG T&T Coaching Certification
-Master's Degree in Physical Education Administration
---

-Master's Degree, Coaching & Teaching, Academy of Physical Education, Poland
-1991, Competitive Gymnastics Coach, Canada and Poland
-1999, Owner, All-Star Gymnastics, Mobile, AL
-USAG Level 1 Certified
---
Front Desk Administration

---
Fitness & PlayCare Staff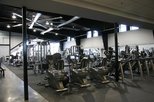 JR Stowbridge
Amber Tripp
Maggie Wanscheck
Vicky Webber
---

A special thanks to 911 Ready for preparing our staff in case of a cardiac emergency. The Matrix is equipped with 2 AED machines and a staff prepared to use them in the event of an emergency. It is estimated by the American Heart Association that over 50,000 lives will be saved because of workplace AEDs.
---